The Midlands Hardware Group was founded some 40 years ago by the Jooma Moosa Brothers with stores in Pietermaritzburg and Durban.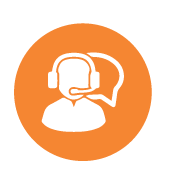 After restructuring the store in Manchester Road, Pietermaritzburg, it was taken over by Yunus Jooma Moosa and his three sons and today incorporates a new store in Edendale as well. Midlands Builders Suppliers thrives on supplying quality products which never fails to impress.
 Our call market is to supply the Midlands area with quality products and our suppliers help us in doing just that! Midlands Builders Suppliers caters for building contractors, painters, plumbers, DIY enthusiasts, interior decorators and owner-builders.
MISSION STATEMENT
To provide exceptional customer service in line with our core values.
To ensure our customers are always satisfied with our service and return with further business. To offer value for money, quality products sourced from companies that share our values. To treat all staff and customers equally, irrespective of race, religion and status. No client is too big or too small.
Continual training and knowing our market ensures that we stay competitive and at the forefront of our industry. All customer concerns receive immediate attention; if you are ever not satisfied please give us the opportunity to repair the situation. To be the best and not settle for any less.
VISION STATEMENT
Building Africa's dreams – the right people, the right products and the right advice to serve your construction needs.
VALUES
Integrity and accountability – we are honest with our clients, suppliers and ourselves.
We never make a promise we cannot keep.
Exceptional Customer service – We are resourceful and dependable because of our product knowledge and clear communication with our clients.
Systems – Our consistency is achieved through the disciplined teamwork and the simplicity of our systems.
Value – we recognize that our growth is dependent on the value we provide our customers.
Success – "Winners never quit and Quitters never win"- Our Passion is evident in everything we do.